Women know, it is here that they can choose an erotic massage in Paris and Ile-de-France (78, 91, 92, 94) that will bring them fantasies, excitement and many other thrills. For those who do not know me yet, I am Vincent Body Expert, the erotic masseur for women.
Every day, I massage naked women with the most diverse expectations and gives them orgasmic sensations by stimulating their whole body: buttocks, breasts, between the legs … The intensity of the pleasure will depend only on the massage you choose, and he can go from the very sex, to the provocateur, to domination, as to sensuality. Then discover, at your hotel or your home, hot oil massages for an erotic experience out of the ordinary.
As for the spouses who want to offer an erotic massage to their wife, they also have the opportunity to attend the session either to watch such a show, or to participate in order to be 2 men and give double pleasure to their wife.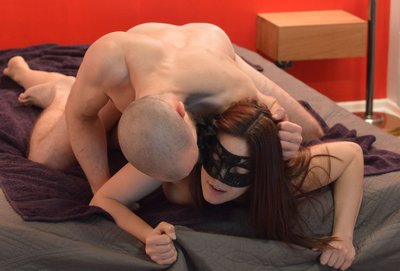 It is the erotic massage in Paris the most sex, the most hard. It is reserved to women who like the wild side, a bestial pleasure, animal and who want to rediscover the real nature of a man, that of the strength in the state brute, of the power and of the virility.
This erotic massage is reserved to the women who know what they want: an Expert of the feminine body and a real Male for a bestial pleasure. But attention, il will test severely your endurance. Intense and without letting up, this massage will make you perspire and burn all calories of your body so that at the end, you are wasted, exhausted, emptied of any energy. The only limits will be the ones of your imagination. It is the erotic massage in Paris the most disproportionate which will make you discover what was until then inaccessible in our capital, the performance of a Professional for an unique naturist experience, orgasmic and without limit.
This naturist massage for woman in Paris is composed of 3 levels: your undressing by myself, an shower at two for a body body fired and to finish a very sex massage.
Your naturist masseur is going to begin to remove, one by one, each of your clothes, and believe me, you go to be hot before being completely naked. And by looking at the dexterity of my hands on your body to undress you, you will understand while the next step is going to be more than hot. Then, I shall guide you to remove, in your turn, some of my clothes. After this preliminary first one, I take you to the bathroom for the most erotic shower which you never took with a man. After that, you will not see any more your bathroom as a simple room but as a place where you had intense shivers, an intense excitement and a desire uncontrollable of sex. Once your body was excited enough, I get to the heart of the subject: you! The continuation is an ardent body to body where I entraine you with virility towards a fire of the senses which will make you vibrate until the deepest of your being. Then, you will do the incredible experience of one of my specialities, the massage without hands. And let your hands and your mouth slide on my body to enjoy some Strength and the Vigour of an Athlete.
The Fifty Shades: 300 € / 1h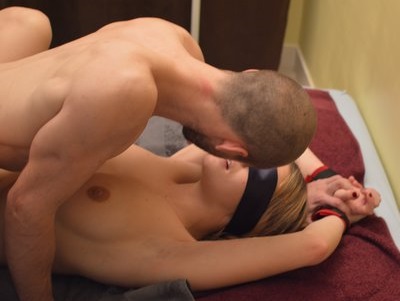 Discover the pleasures of the erotic domination in Paris with the Fifty Shades naturist massage and feel wild pleasures the bandaged eyes and the attached hands.
During the first half of the session, you will have the bandaged eyes. Your senses will guess nevertheless all the strength and the power which will get free of the male for which you submit yourselves. Your naturist masseur is going to resurface your most primary erotic instincts and will fire all your desires. At times, I shall pull you by hair to remind to you who dominates you. I shall seize you wrists with strength so that you are under my influence. I will give you slaps on your buttocks to punish any disobedience and any resistance. I will open your legs with energy to pass my hands between and make you wet a maximum. At the end, your naked body and your red buttocks will remember having passed between my hands. During this massage, you will belong to me completely and will be under my total domination. Like the heroine of 50 Nuances of Grey, you will become my Sex Slave.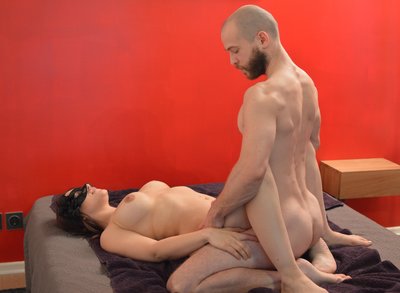 This naturist massage in Paris is made in the positions of Kamasutra to get you a maximum of pleasure and test your limits in the temptation.
You will begin lengthened on the stomach and will feel behind you all my body sliding in a very erotic way on yours. I will lift then your buttocks to put you in doggy-style where you will feel all the excitement of the contact between my pond and your buttocks. When I will have increased the sexual tension to its maximum, you will have only a envy in head and this one will become more and more intense. I will continue by turning you on the back and once positioned between your legs, I will move closer to your body of mine for a maximal contact and I will make wave your body of excitement to do lose you the reason. Available in Paris and IDF, this naturist massage will make you wet of excitement up to the paroxysm to end in a total ecstasy.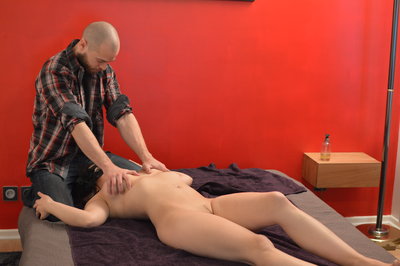 With this sensual erotic massage, you will discover a soft massage, voluptuous, for women a little shy, and where I stay dressed. Awaken all the senses of your body smoothly and savor these subtle contacts bringing to your body of divine shivers.
Gradually, the erogenous zones of your body will be timulated with sensuality and firmness. On the stomach, you will feel the hands of your erotic masseur traveling your back sensually, then these will slide towards yours where I shall make cross our fingers. My hands will take back then their way to come down sensually on your buttocks, to linger then between your legs. After that, I will start again on the back and I shall begin to request the sensibility of your breasts to cause one any other excitement then my hands will come down again towards the most sensitive place of your body for an indescribable pleasure. And for those who wish to see me completely naked, this sensual massage in Paris is available also in naturist version.
EROTIC MASSAGE FOR COUPLE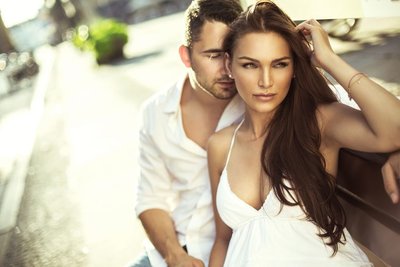 Although only the woman is massaged, the erotic massage can also take place in couple, where the spouse can attend the session either to watch or to participate. Choose Xtreme Massage, xXx, Fifty Shades, Kama, or Sensual, and select the Candaulist or Actor option.
The Candauliste option
The Candauliste option is perfect for men who like fantasizing to watch thier wife taking some pleasure under the hands of another man. This option offers you the best view to observe the body of your lover waving of pleasure and seeing the expressions of the face changing at the rate of my movements. I am going to create sensations so intense in her that you will discover at her unsuspected reactions of pleasure. This formula of erotic massage for couple is a very sex entertainment which is going to realize your fantasies beyond your expectations. Sirs candauliste, I am going to offer you an erotic entertainment as you have never seen it.
The actor option
The actor option allows the spouse to participate during the session so that there are 2 men to care for the woman and give him double pleasure. This formula, very appreciated by the couples used sex clubs, allows to realize all your fantasies. You will be closer to contemplate the pleasure of your spouse and discover her body unleashed under the effect of 2 men. The excitement will be maximum.
EROTIC MASSAGES
AT THE HOTEL OR AT HOME
Choose the place where you want to enjoy your session. Discover, on Paris and a part of the departments of 78, 91, 92, 94, the erotic massage at the hotel or the erotic massage at home. Whatever the place, my discretion is always assured. In addition, no rate increase is applied when I move.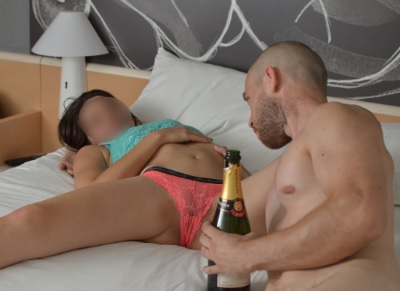 The erotic massage at the hotel is the ideal formula for the people of passage on Paris and the IDF or who do not wish to receive in their place of residence.
Two towels will be to plan to protect the bed of the oil. And to give rhythm to our erotic session, I bring my portable speaker to add a musical atmosphere for an even hoter atmosphere.
Also know that my discretion in hotels is always insured. Upon my arrival, you can either make me rise directly in the room by transmitting me the room number, or come to find me in the reception. Once arrived in the room and having to make some presentations, I do not have more than to set up towels on the bed, to prepare my oil, to activate my music playlist and it left for a hot massage.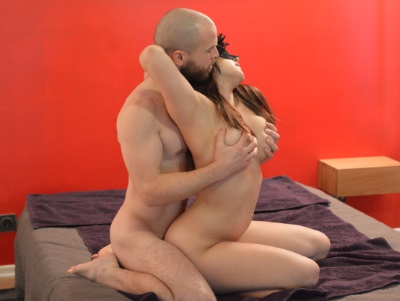 The erotic massage at home takes place at your home (on Paris and the IDF) so that you took advantage of the comfort of your apartment or of your house. No need to move. And once ended, you are always at your home. Discretion while traveling is always guaranteed.
I mass you in the bedroom, on the bed. Preparatory level, you just have to provide two large towels that I will lay on the bed when I arrive to protect it from the oil.
For the rest, I take care of everything. Musical atmosphere with my portable speaker and my playlist, you will have all the conditions to have an erotic massage at home professional without getting out of your house.
SELFIES WITH THE EROTIC MASSEUR
At the end of the session, some customers like to take photos or
selfies
with their
erotic masseur
for the souvenir or to complete those of their private collection. Know also that for the women who wish it, they can appear in picture on my site
anonymously
(without the face), as on the photos below, and thus express all their potential of seductive, femme fatale, provocative, or porn star. You can show the part of your body you are most proud of, in the most erotic positions, in complete freedom, and anonymity.
Click on a photo to see it in full size